Paste as Plain Text
Wnat's Paste as Plain Text ?
"Paste as Plain Text" convert styled (font, size, color and so on) text in the clipboard into plain text and paste it on the front document.
Usually copied text in the clipboard have style information. When the text is pasted into the document of word processor, pasted text will keep own style and don't follow the style of the destination. In many case, pasted text follow the same style to next text.
Plain text which don't have style information can follow styles of pasted location. "Paste as Plain Text" can remove styles of text in the clipboard and paste it.
This application works as a background application to access the front document. And it is recommended to launch it from some sort of a launcher utility.
For examples,
Spotlight
Script menu
Dock
Requirements
OS X 10.10 or later

Developed and tested on macOS 10.14.6

GUI Scripting

Grant access to this application in Security & Privacy Preferences, located in System Preferneces.
Enable GUI Scripting
"Paste as Plain Text" require permission to control your computer using accesibility features (GUI Scripting). When the application is launched at the first time, following dialog will be displayed.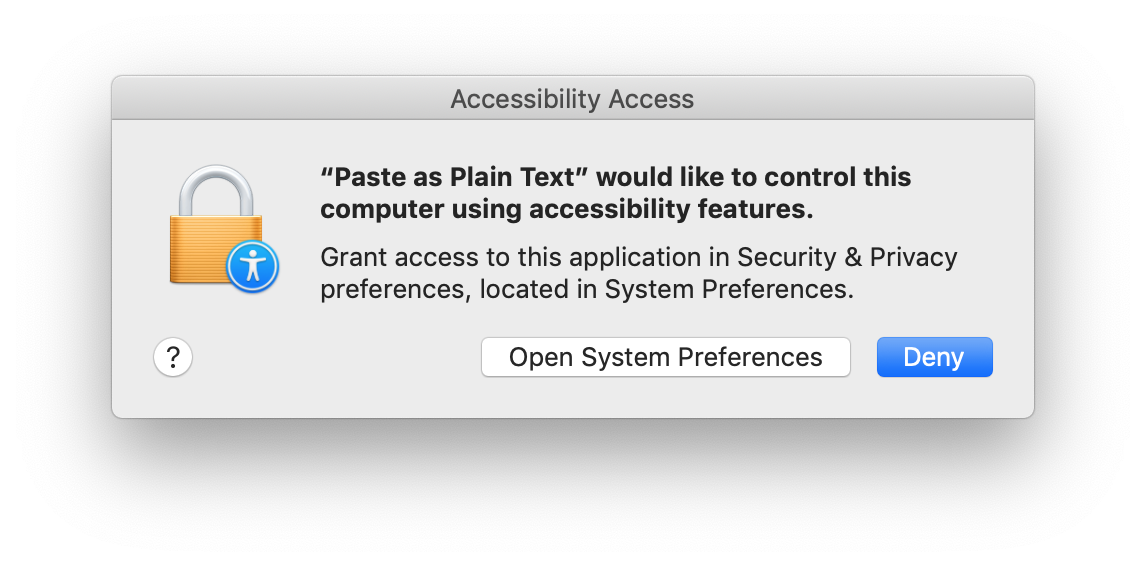 Pressing "Open System Preferences" cause to open "System Preferences" and to add the applicaiton into the "Accessibility" list of the "Privary" tab of the "Secutiry & Privacy" pane. Turn the check box of the application on.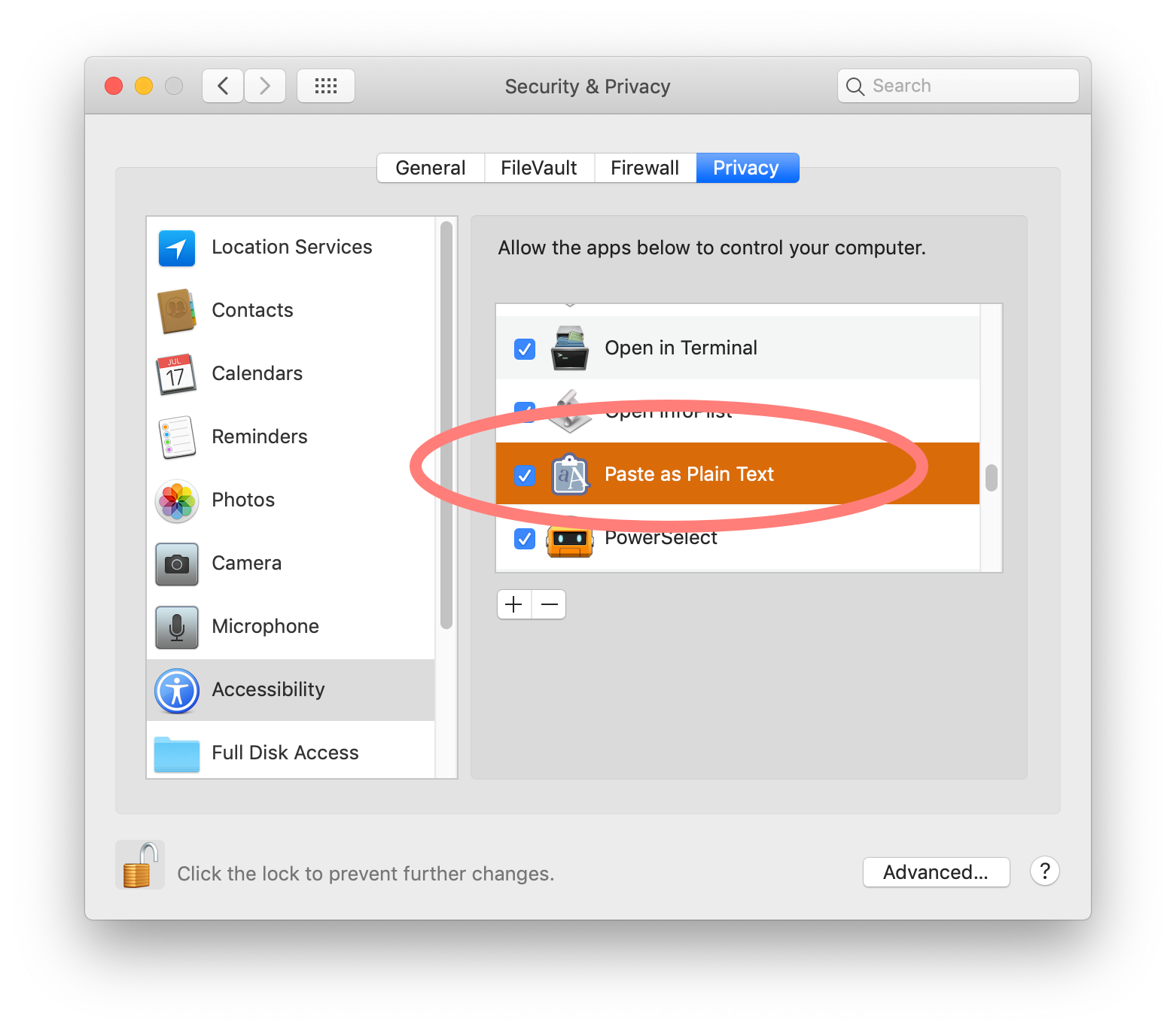 History
1.2.2 -- 2020-04-16

Updated custom icon (Thanks to Tamura san).

1.2.1 -- 2020-03-04

Fix : Post key up V event after pressing Command+V.

1.2 -- 2020-03-02

The application is notarized.
OS X 10.10 or later is required.

...
1.0 -- 2005-08-20