LinkFileConverter
LinkFileConverter is an application to convert kinds of link files.
Convert between alias files and symbolic links.
Convert an alias file and a symbolic link into a hard link.
You can make symbolic links and hard links without inputting shell commands in Terminal.app.
Also this application can be used for :
Check whether a link file is an alias file or a symbolic link.
Confirm number of hard links.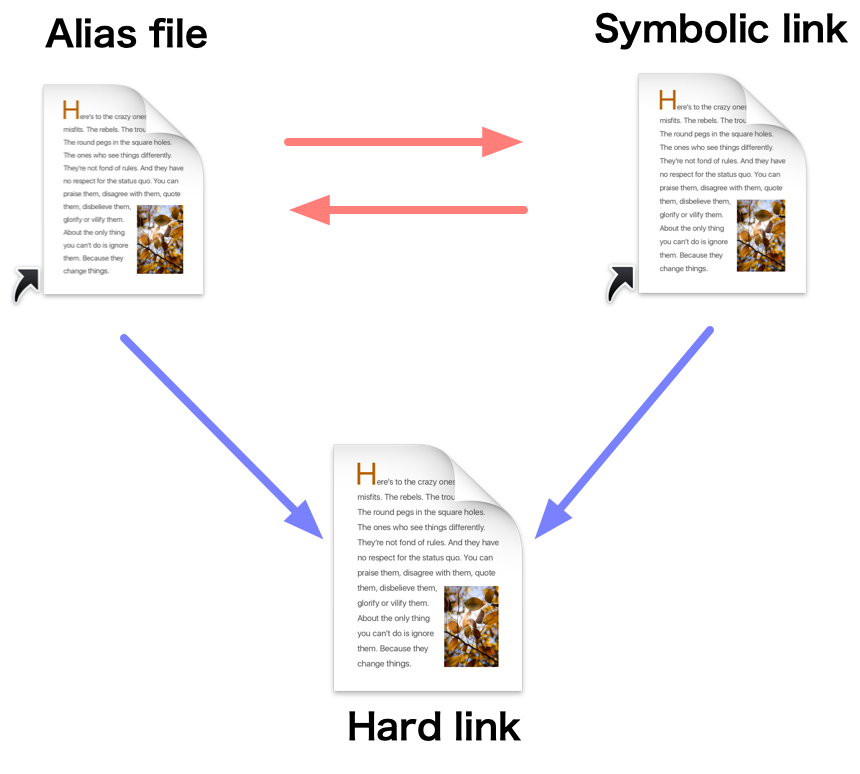 It is recommended LinkFileConverter is launched by a launcher utility e.g. Dock, Spotlight, Finder's toolbar, Script menu and so on. Because LinkFileConverter works for selected file in Finder when it is launched.
The following dialog will be displayed by launching LinkFileConverter when an alias file is selected in Finder. Pressing "Symbolic Link" button causes to convert selected alias file into a symbolic link. Pressing "Hard Link" causes to convert it into a hard link.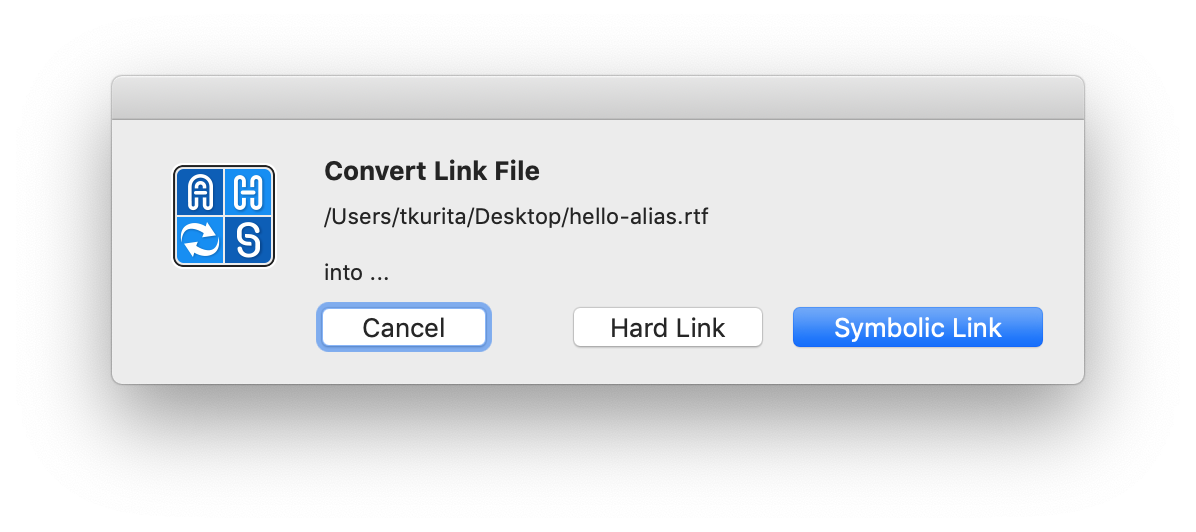 History
1.3 -- 2020-05-06

OS X 10.10 or late is required.
The application is notarized.
Added custom icon (Thanks to Tamura-san).
Added English documents.

...
1.0 -- 2003-06-03