DateStamp
Put current date and time into the clipboard and paste it into the front document.
The following dialog will be opened by launching DateStamp. You can choose a format of date and time from the daialog.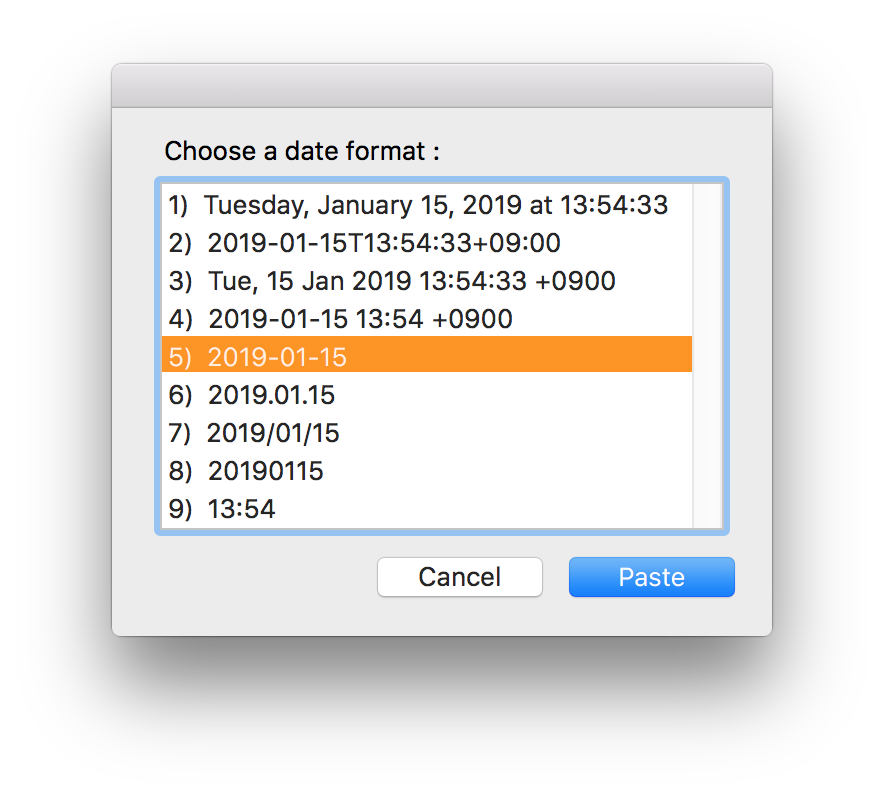 The selected text will be inseted into the clipboard and the front document by pressing "Paste" button
It is recommended to launch "DateStamp" with launcher utilities as follows.
History
1.2.2 -- 2020-03-03

Fix : Post key up V event after pressing Command+V.

1.2.1 -- 2020-02-28

The application is notalized.
Internal changes.

1.2 -- 2019-01-15

First release with English doucment.