Copy Path
"Copy Path" is an application to put a path of selected file in the frontmost into the clipboard.
When Finder is active, launching "Copy Path" causes paths of selected items are put into the clipboard. When a window of an opened document is in the frontmost, the path of the document is put into the clipboard by launching "Copy Path".
You can choose a path form from the following dialog.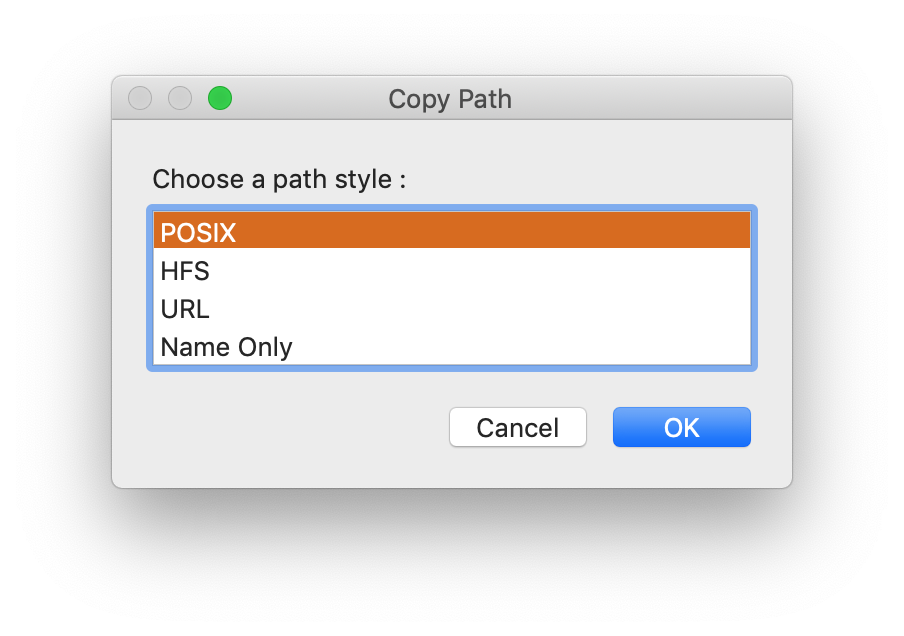 This application works as a background application to access the front document. And it is recommended to launch it from some sort of a launcher utility.
For examples,
Spotlight
Script menu
Dock
LaunchPad
History
1.1 -- 2020-04-25

Added custom icon (Thanks to Tamura san).
Added English documents.
OS X 10.10 or later is required.
Notarized.
Scripting Additions URI Escape.osax is not required.
Added "Name Only" into choices of path form.

1.0 -- 2010-10-28